About the Authors
Richard N. Taylor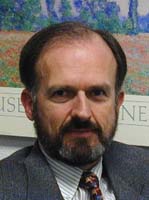 Richard N. Taylor is a Professor of Information and Computer Sciences at the University of California, Irvine. He received the Ph.D. degree in Computer Science from the University of Colorado at Boulder in 1980. Professor Taylor is the Director of the Institute for Software Research, which is dedicated to fostering innovative basic and applied research in software and information technologies through partnerships with industry and government. Taylor was a 1985 recipient of a Presidential Young Investigator Award; in 1998 he was recognized as an ACM Fellow and in 2005 was awarded the ACM SIGSOFT Distinguished Service Award.
Nenad Medvidović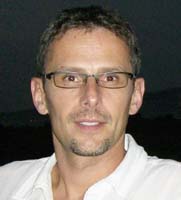 Nenad Medvidović is Director of the University of Southern California's Center for Systems and Software Engineering, and an Associate Professor in the Computer Science Department at USC. Medvidović received his Ph.D. in 1999 from the Department of Information and Computer Science at UC Irvine. Medvidović is a recipient of the National Science Foundation CAREER award (2000), the Okawa Foundation Research Grant (2005), and the IBM Real-Time Innovation Award (2007). Medvidović's research focuses on modeling and analysis; middleware facilities for architectural implementation; domain-specific architectures; and architecture-level support for highly distributed, mobile, resource constrained, and embedded computing environments.
Eric M. Dashofy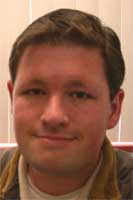 Eric M. Dashofy is a Senior Member of the Technical Staff at The Aerospace Corporation in El Segundo, CA. He received his Ph.D. in 2007 from the University of California, Irvine. He has authored numerous technical publications in software engineering and architecture. He is the lead developer of the ArchStudio architecture-centric software development environment, an open-source, Eclipse-based toolset for modeling, visualizing, analyzing, and implementing architecture-based software systems. He also co-authored the xADL 2.0 architecture description language, upon which ArchStudio is based. His current work focuses on software architecture, high-performance computing, and wireless sensor networks of embedded devices.